Last month I created this layout 'A Happy Home' for
My Creative Scrapbook
with the May Limited Edition Kit.
I've shared the creative process for creating the tree embellishment which is featured on the My Creative Scrapbook blog HERE.
The creative process is as follows:
I first created a template by drawing a tree trunk onto a piece of paper. Once I was happy with the design and the size, I cut it out.
The template created was then used to trace and cut around from a piece of patterned paper.
I wanted a fairly large tree and it measures approximately 11" in height.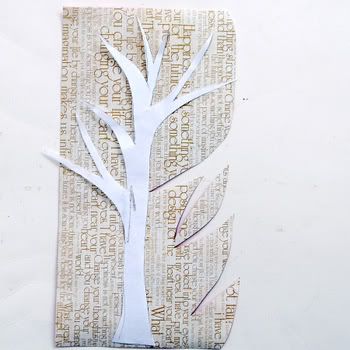 To add a little definition, you may like to ink around the edges.


Add some foliage to the tree branches.


Punch out some leaves from patterned papers - I used a Martha Stewart punch. This is also great way for using up some scraps.
Now attach leaves to branches to recreate a tree canopy.
I used hot glue to attach.
Happy Creating!